About Me
Hi there!
My name is Veronique de Jong and I am a freelance editorial illustrator and graphic designer. I live together with my husband, daughter and two cats in a small house near the beautiful city of Maastricht, The Netherlands. I love working on editorial illustrations and making graphic and surface designs. In my spare time I love playing with my daughter, wandering on vintage markets (always on the look-out for my next treasure!), gardening and meeting with friends.
I am a big fan of vintage and used furniture and other things, and this love is a recurring theme in most of my (personal) work. I love fantasizing about the stories of previous owners and love the character this stuff has. This passion combines very well with something else I care deeply about: the environment! Buying second (or third, fourth, fifth….) hand and from local shops is a great way to contribute to a more sustainable future.
"Ever since I was a little kid I love to draw. I always start my drawings by hand: digitally or analogue; with pencils, paint, watercolours or something else. When working digitally, I carefully choose brushes that resemble this hand painted look. That is an important aspect of my work. Inaccuracies and imperfections give a unique personality to the illustrations, they make the image come to life. In various ways I like to mix different styles and techniques to achieve a personal visual language that tells a story."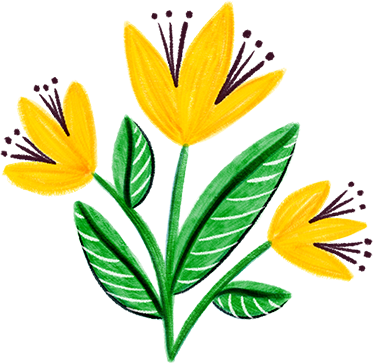 Let's work together!
I've been a freelancer for quite a while now, so I am not shy to say I have the experience to work on a professional level with any client. From a playful or serious editorial illustration for a magazine or newspaper, to a sleek graphic design for businesses, to personal announcements: together we can make something awesome, translating an idea or concept into a finished design and accompanying printed matter.
I am available for freelance work and commissions like making editorial illustrations, graphic designs, and personal work like birth announcements and wedding invitations. I take care of the entire process: from sketch design to printed matter on beautiful paper.
You can also contact me if you need a new logo, brand identity, business cards or flyers for your business or organization. I'll give your thesis or annual business report a professional look.
I also teach workshops for children, students and adults and occasionally I am a guest lecturer for illustration design students.
And if you've got an idea in your head but don't know where to start, we can get together for a casual brainstorm session over a cup of coffee.
Please don't hesitate to write me a message through the contact form or send me an email. I will do my best to answer you as soon as possible. Or, if you're feeling really bold and require some quick answers, give me a call! My contact information can be found at the bottom of the page.
Bij werk in opdracht zijn mijn algemene voorwaarden van toepassing.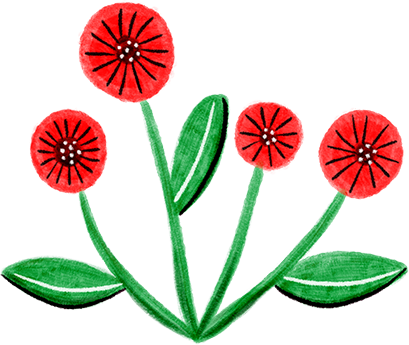 Resume
In 2007 Veronique graduated as an artist at the Academy of Fine Arts and Design in Maastricht. After that she finished a master's degree in graphic design at Luca School of Arts in Ghent, Belgium. Today, she focusses primarily on creating illustrations and designs for various clients and also making personal work and surface pattern designs.
Clients include:
Nrc.next | Nrc Handelsblad | Consumentenbond | De Limburger | Twin Media | Cordaid | Natuurmonumenten | MatersHermsen | Quest Magazine | Espria Magazine | Emerce Magazine | SCHUNCK | Bonnefantenmuseum Maastricht | Zuiderlicht | Museum De Domijnen | IBA Parkstad | Zuyd Hogeschool | CBS & many newly weds and newborns!
Education:
Master graphic design with honors, Luca School of Arts Ghent, Belgium (2009) | Bachelor of fine art, Academy of Fine Arts and Design Maastricht, The Netherlands (2007)
Affiliated with:
Etsy, Motiflow, WeMaqe, Society6, Giphy
Registered with the Dutch Chamber of Commerce (KVK): 14124318